Summer holidays
---
See the past come to life at Buckler's Hard this summer…
Join us from 20th July – 1st September to discover the remarkable story of this 18th century village where ships for Nelson's Navy were built.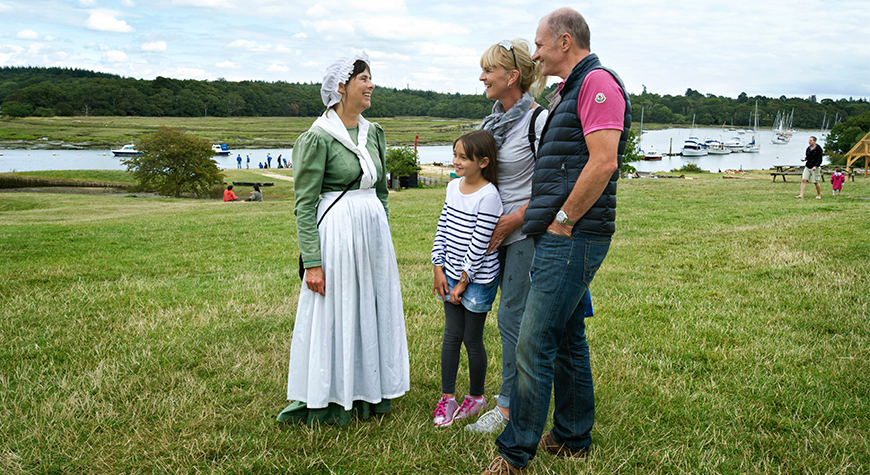 Join a living history tour
Join costumed living history guides to hear stories from the time of Master Shipbuilder, Henry Adams.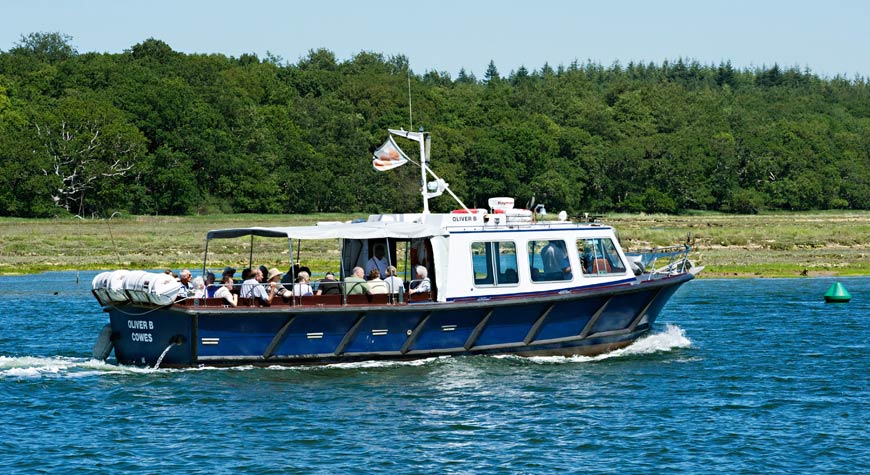 Catch a river cruise
Step aboard a peaceful 30 minute river cruise to discover the history and wildlife of the Beaulieu River.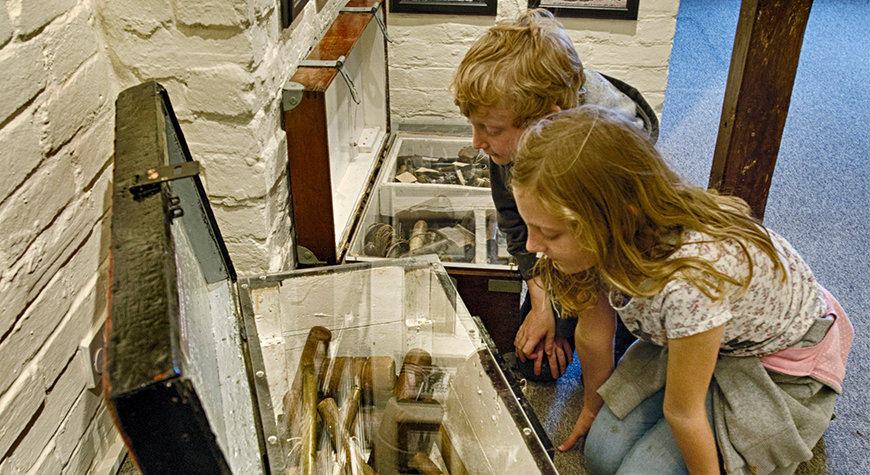 Follow the family quiz trail
Follow the fun family trail around Buckler's Hard. Plus get hands-on with our activities for kids!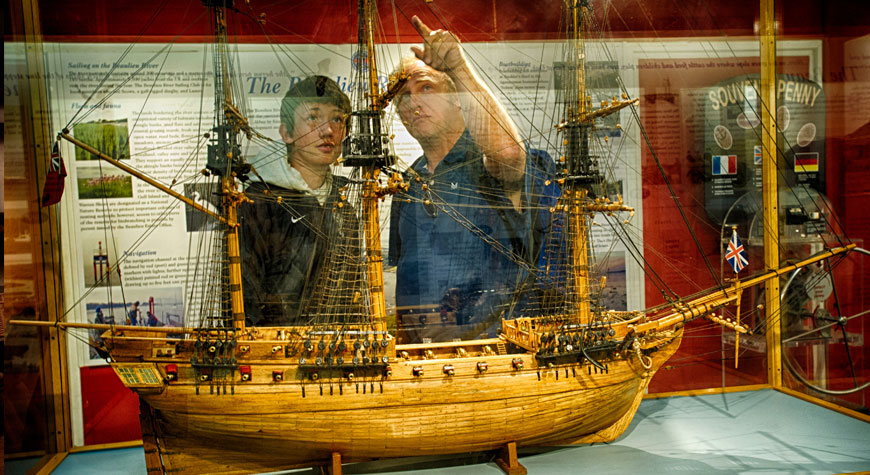 Discover maritime history
Visit the Buckler's Hard Museum to discover the role Buckler's Hard played in Britain's shipbuilding history.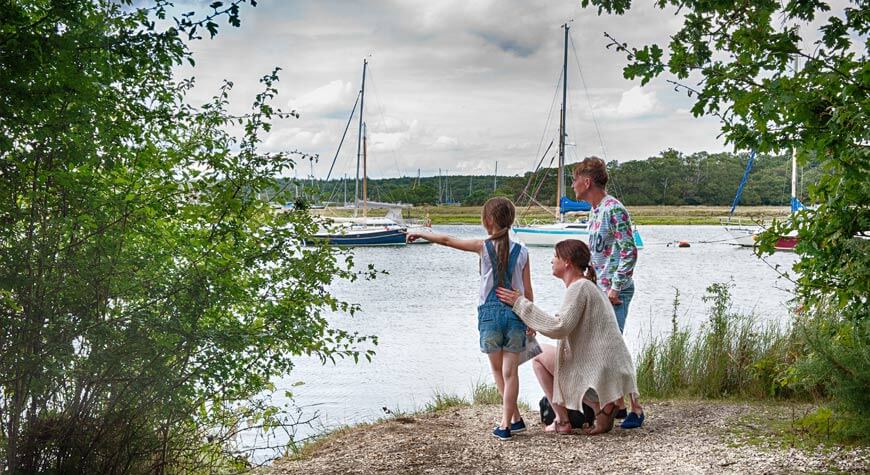 Ramble by the river
The Beaulieu River is one of the few privately owned estuaries in the world and is rich in wildlife. Take a stroll along the riverside paths or simply sit and admire the view.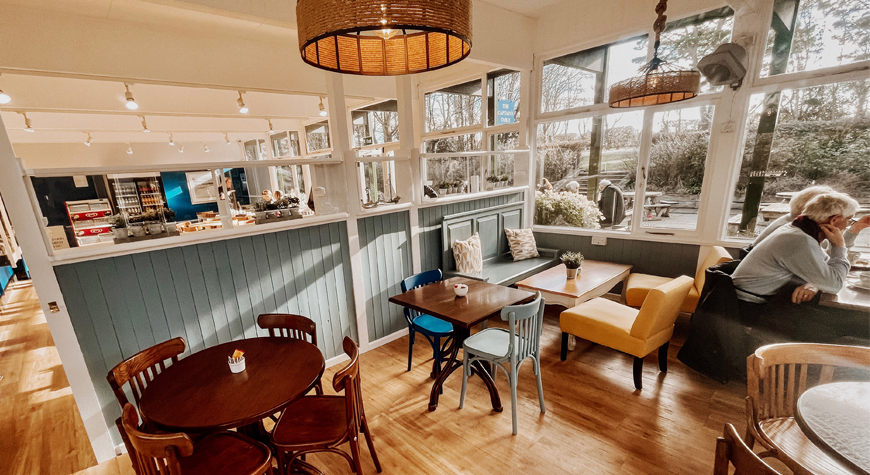 Tuck into an afternoon tea
Tickets & prices
Buy your tickets online at least one day in advance to benefit from some great savings. Need further information before you book? Plan your visit or check our FAQs.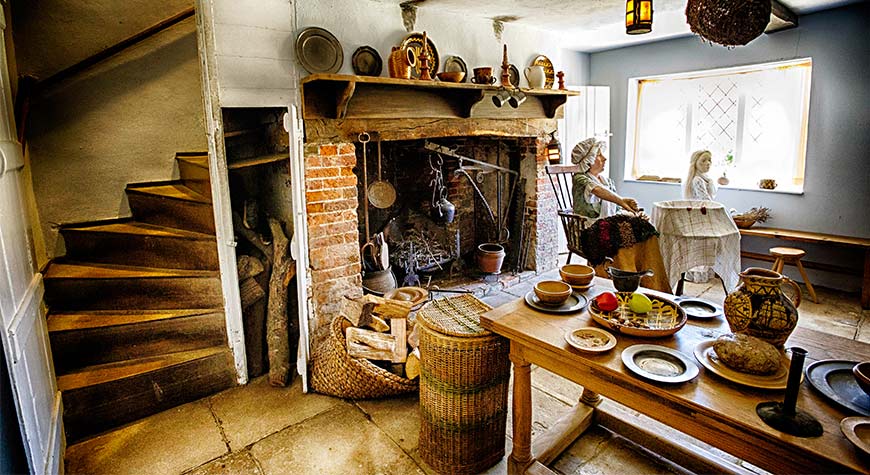 Explore Buckler's Hard
Buckler's Hard village is free to enter. For those arriving by vehicle, a parking charge applies, which helps us maintain this heritage site. If you wish to explore the Visitor Centre and Museum, a small admission charge applies.