Education visits & school groups
---
Buckler's Hard offers an exciting range of award-winning educational programmes, offering something for every school group, including those with special educational needs.
Our adaptable programmes are hosted by friendly, knowledgeable and experienced staff and can be tailored to suit your needs and schedule. They are perfectly suited to the new themes in the history curriculum, such as significant historical events, people and places in the locality, British history beyond 1966 and Geography.
Don't forget to talk to our friendly education team about complementary programmes at our sister attraction, Beaulieu.
Programmes
Please see full details of the following programmes we offer. For further information, please email groups@beaulieu.co.uk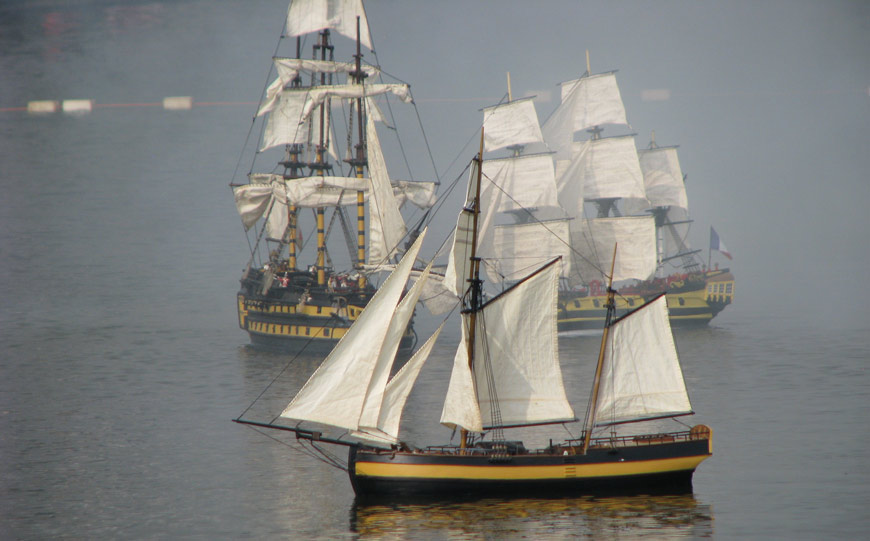 New 'watch the wall': old smuggling tales at Buckler's Hard
Were there smugglers at Buckler's Hard 200 years ago? Look for clues about what might have taken place, assess the evidence and find out what preventative measures were taken.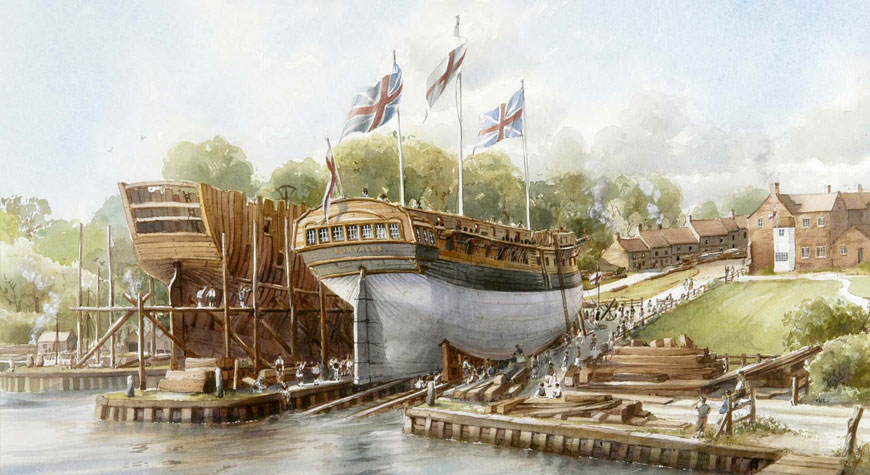 Buckler's Hard: a shipbuilding settlement
Land use, industry, geography, riverside walk
How and why did Buckler's Hard develop from a small landing place into a famous shipbuilding centre? Find out how the ships were constructed and see the launchways where they were built. Discover what life was like in an industrial settlement in the 1700s.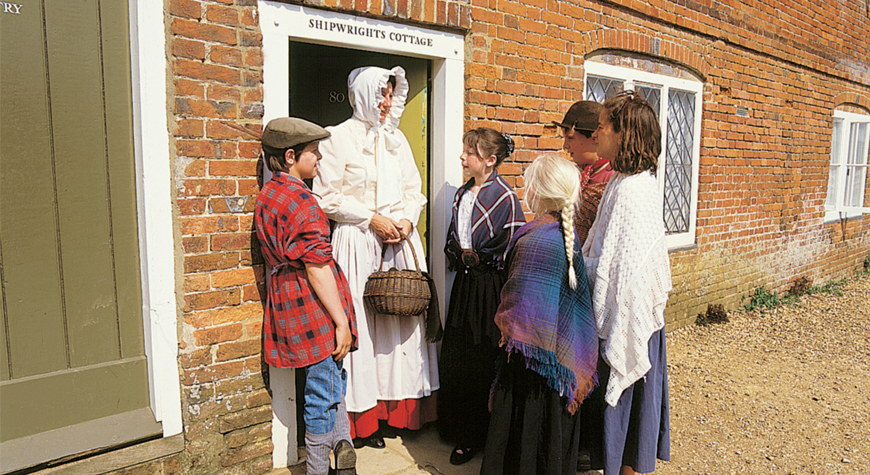 Ships & seafarers, houses & homes
Journeys, transport, Nelson, Trafalgar
Role play tours in which the children take the part of 18th century visitors to see the village where ships for Nelson's navy are built, including his favourite Agamemnon. Learn about Nelson, Master Shipbuilder Henry Adams, the cat-o-nine-tails, and more about life in the 18th century village.
Working together
Develop pupils' social skills as well as their academic studies as they work together to complete these activities.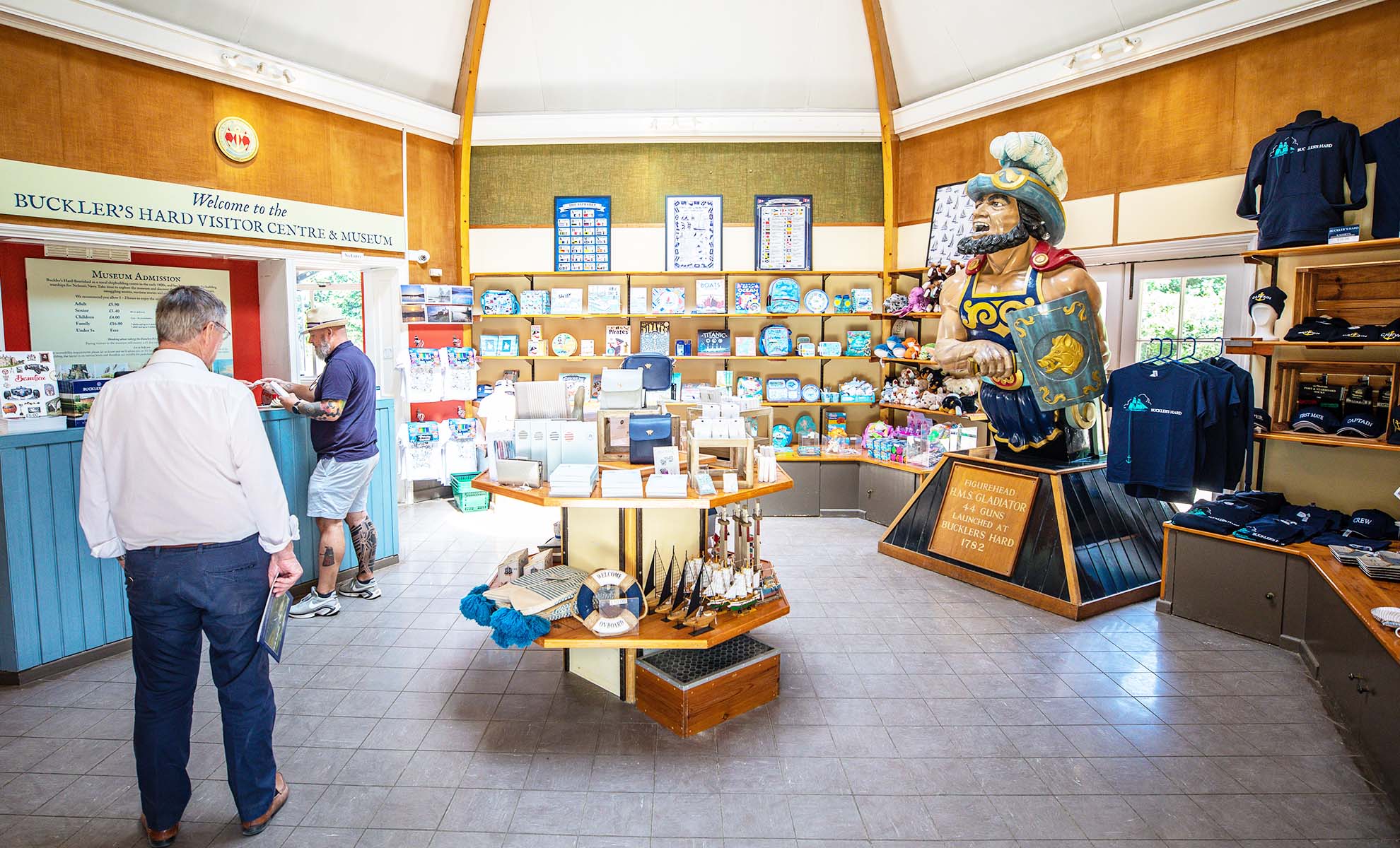 Fantastic fiction and amazing authors at beaulieu/Buckler's Hard
Literacy, creative writing
Studying a great book such as Stormbreaker, Goodnight Mr Tom, The Tin Snail, Alice in Wonderland, Wind in the Willows or Powder Monkey? Talk to us about a programme tailor made to enrich your learning outcomes. Use our collections for creative writing projects like World War II code poems or car personalities inspired by the 1926 Austin 12, Gumdrop. Let us know how we can help.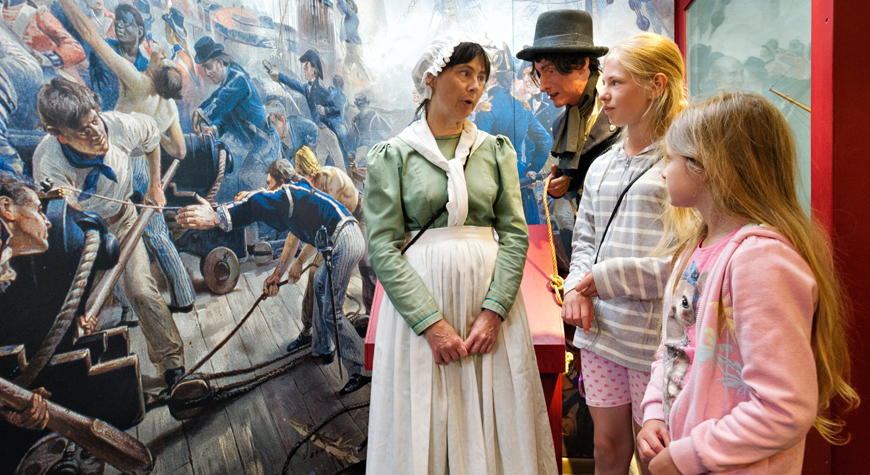 Site investigators: on location at beaulieu/Buckler's Hard
Literacy, design, technology, creative arts, communication
Use our buildings, collections and the people who lived and worked in them to develop communication, literacy and technology skills.
Working in groups you could write a quiz trail, produce a young person's guide, create a virtual museum, gather evidence for a class debate, create and plan a piece of artwork, a story, photo-journal, advert or poem. Bring your school tablets and find the material to make a film or documentary back at school.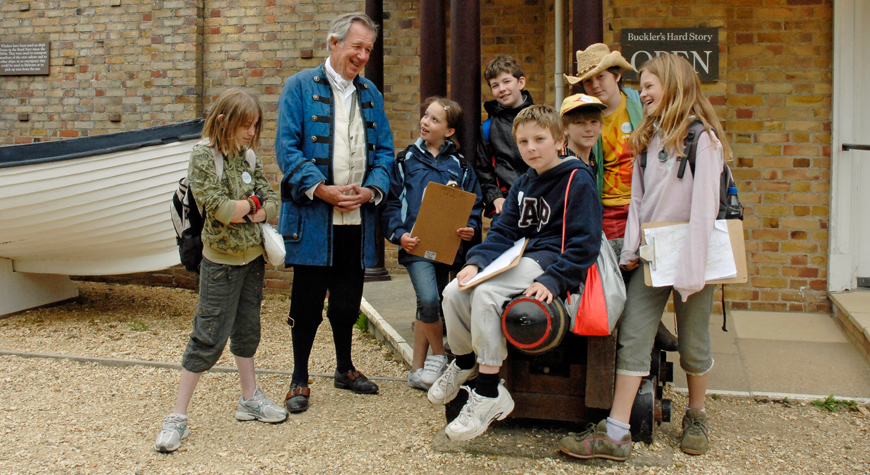 Beaulieu/Buckler's Hard caching
Maths, geography, technology
Use maps to follow an offline puzzle trail around the Beaulieu Visitor Complex or Buckler's Hard Historic Village. Working together in teams, pupils learn to use co-ordinates and code-breaking to reach the target location.