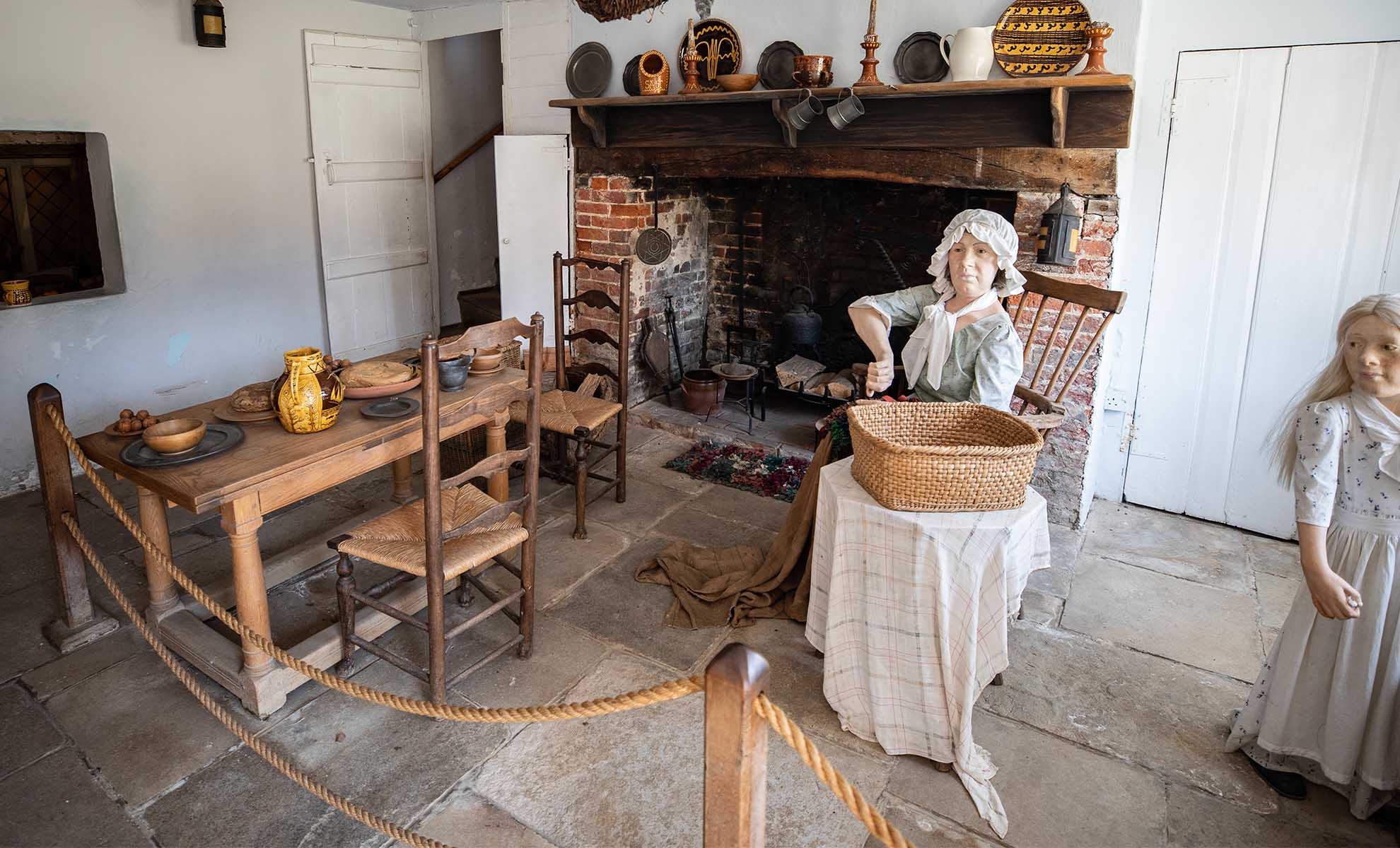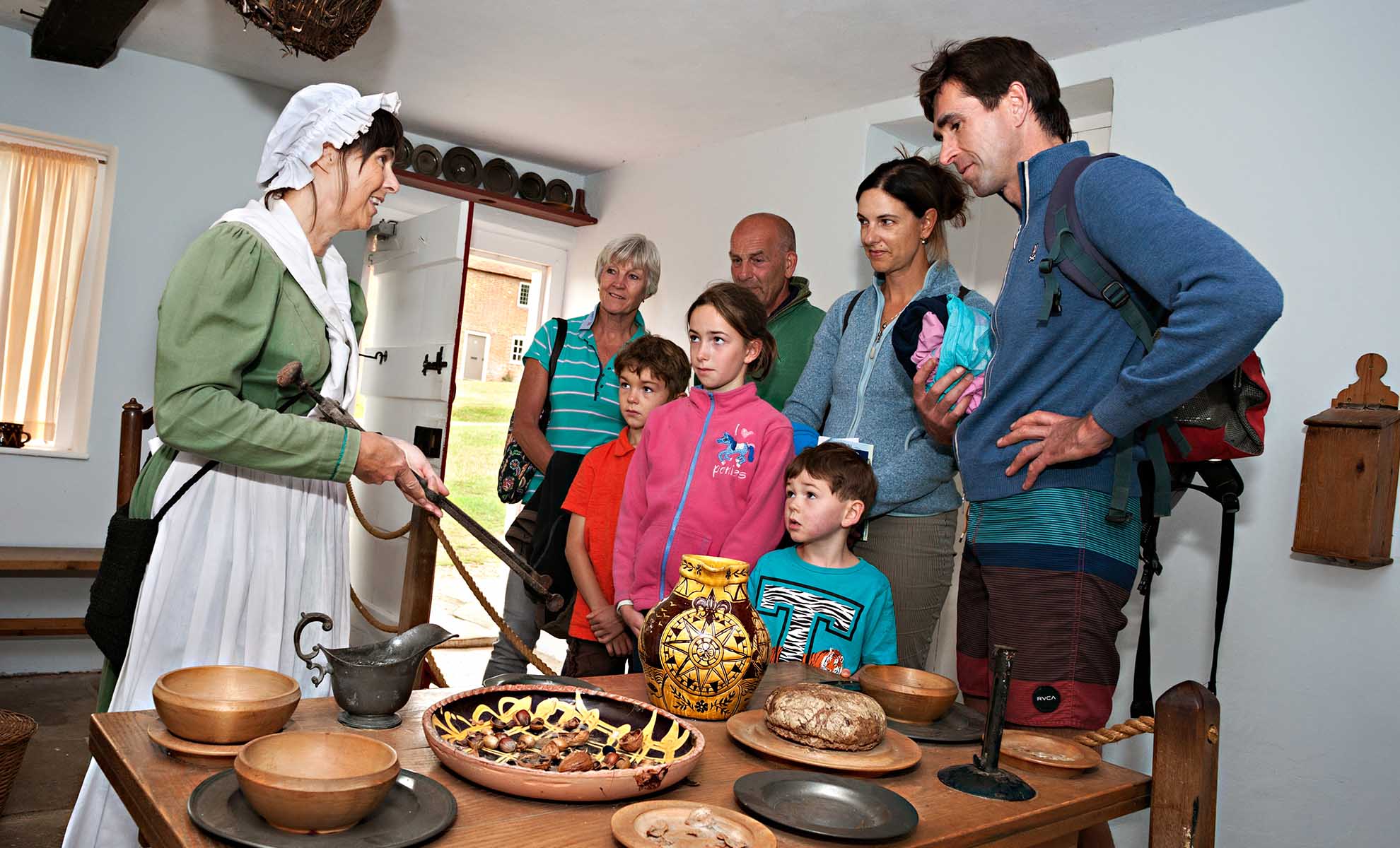 Shipwright's cottage
---
Step through the door of the reconstructed Shipwright's Cottage to be transported back in time…
Once home to shipwright Thomas Burlace and his family, you can now explore this charming cottage to see how Thomas and his family would have lived. Entry to the Shipwright's Cottage is free.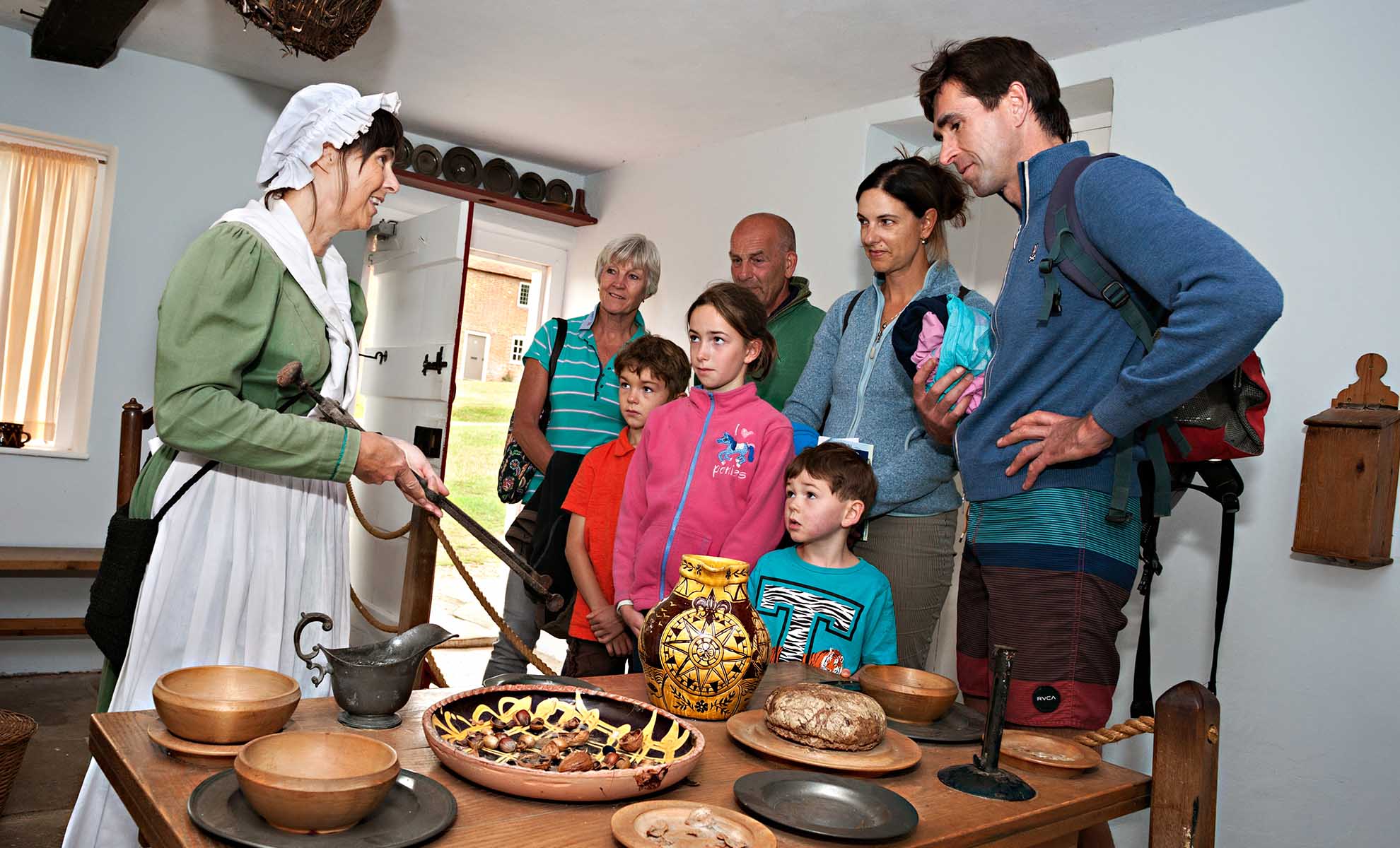 Luxury living
As skilled craftsmen, shipwrights were in high demand during wartime, which meant they earned an above-average salary. Look out for luxury items such as decorated tableware.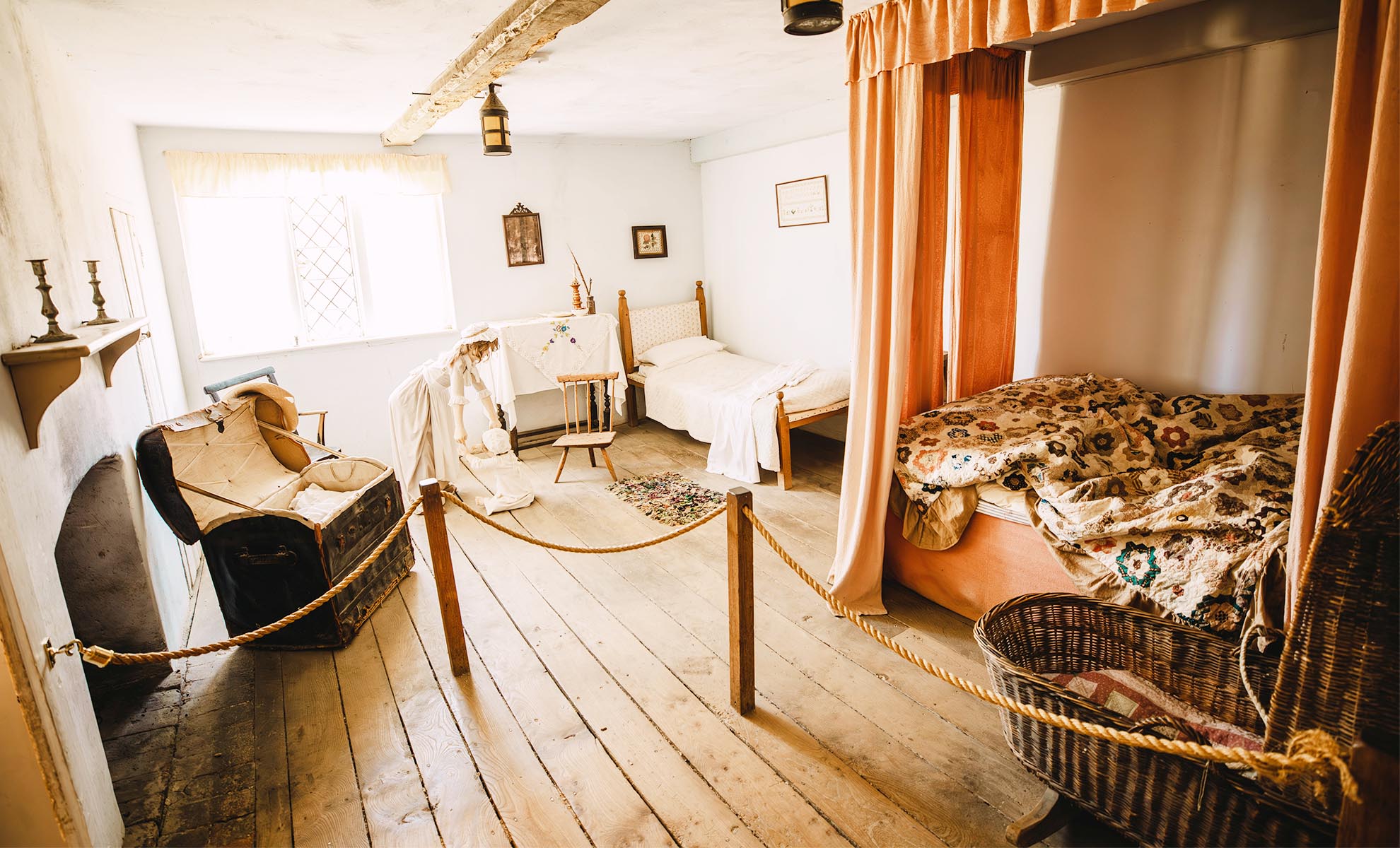 An education
Keep an eye out for the bible on the living room window sill – proof that the Burlace family were educated and literate.
Discover more about the people who lived and worked in Buckler's Hard in the Maritime Museum & Buckler's Hard Story, where you can compare the Shipwright's Cottage with the cramped 'one up, one down' residence of a labourer.