Shipwright workshop
---
Stroll down the high street to see the replica timber framed 18th century shipwrights' workshop overlooking the Beaulieu River.
Constructed using hand hewn timber from the Beaulieu Estate, the replica workshop was hand-raised on 2nd August 2014. It now blends perfectly into the historical surroundings of Buckler's Hard.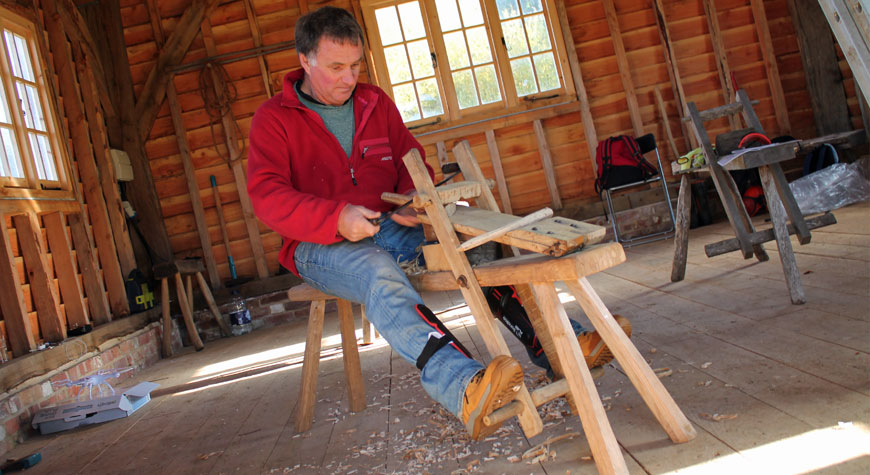 Keeping shipbuilding skills alive
The building process was run as a community training project to teach traditional building skills. The finished workshop is the result of many hours of intensive manual labour by apprentices, students and skilled carpentry experts.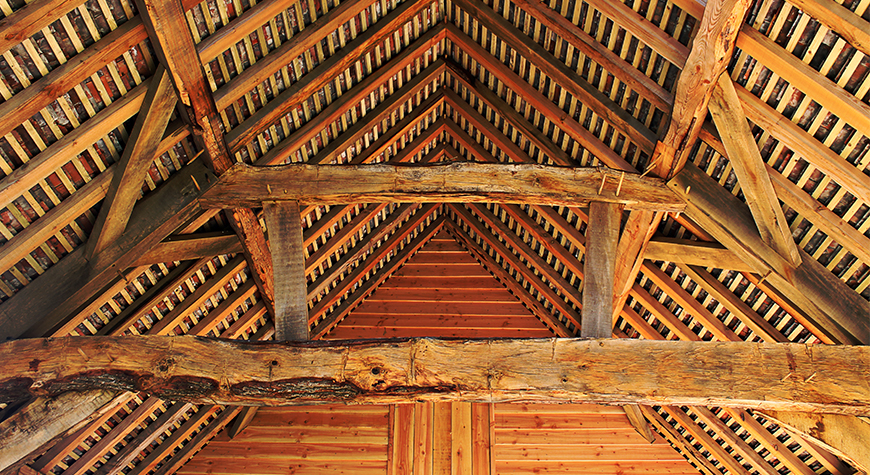 A traditional build
The shipwrights' workshop was built using timber from approximately 50 trees, all grown less than a mile away from Buckler's Hard. It is glazed with special 18th century replica glass and tiled with re-claimed tiles to maintain its traditional charm.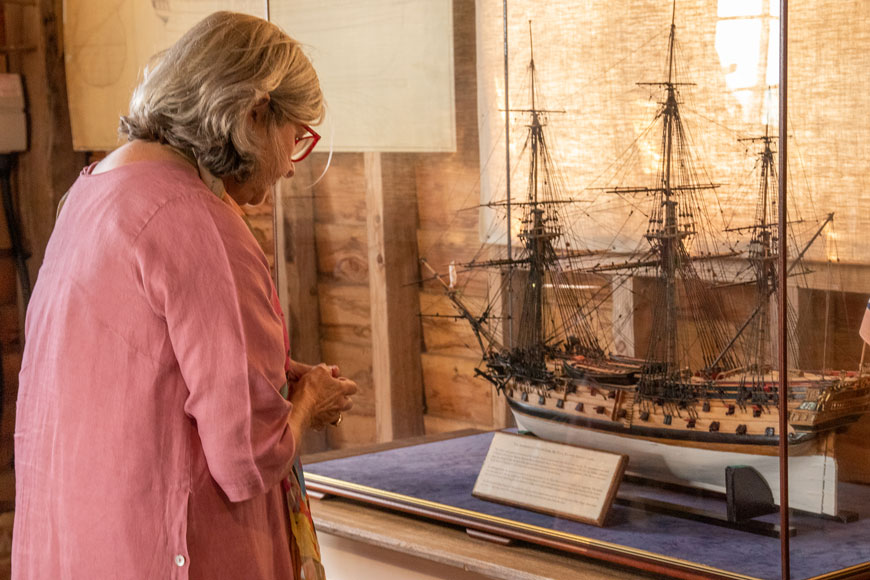 New Exhibition
HMS Agamemnon was built and launched at Buckler's Hard in 1781.
Brand new in the Shipwright workshop, and free to enter, don't miss the 'HMS Agamemnon' – Navigating the Legend' exhibition. Plus, discover a discount code within the exhibition for 20% off your admission to the Buckler's Hard Museum.
A Timelapse
The Shipwright School project was part-funded by the New Forest National Park Authority's Sustainable Development Fund. The Sustainable Development Fund is a grant scheme to encourage sustainable ways of enjoying and living in the New Forest National Park.