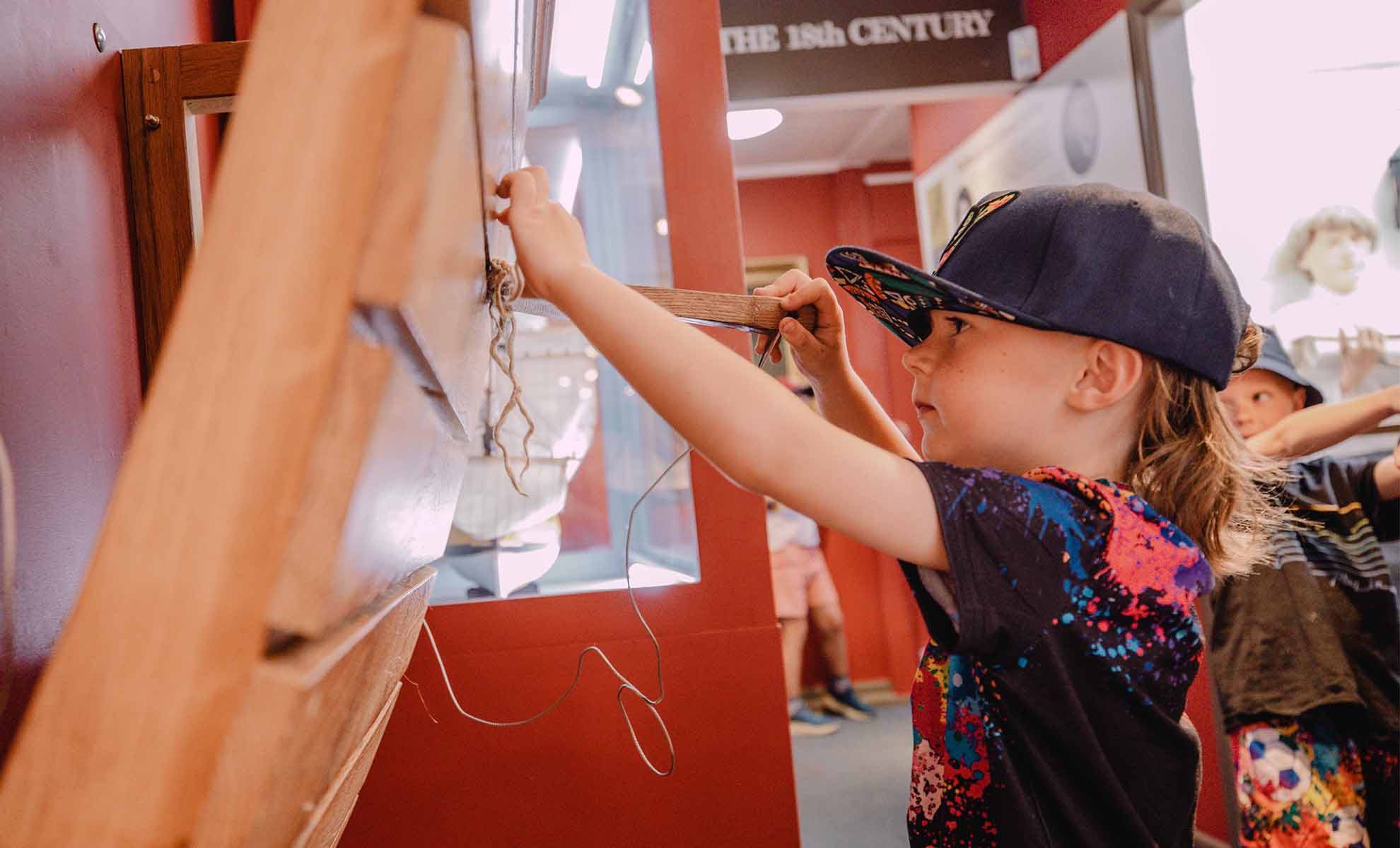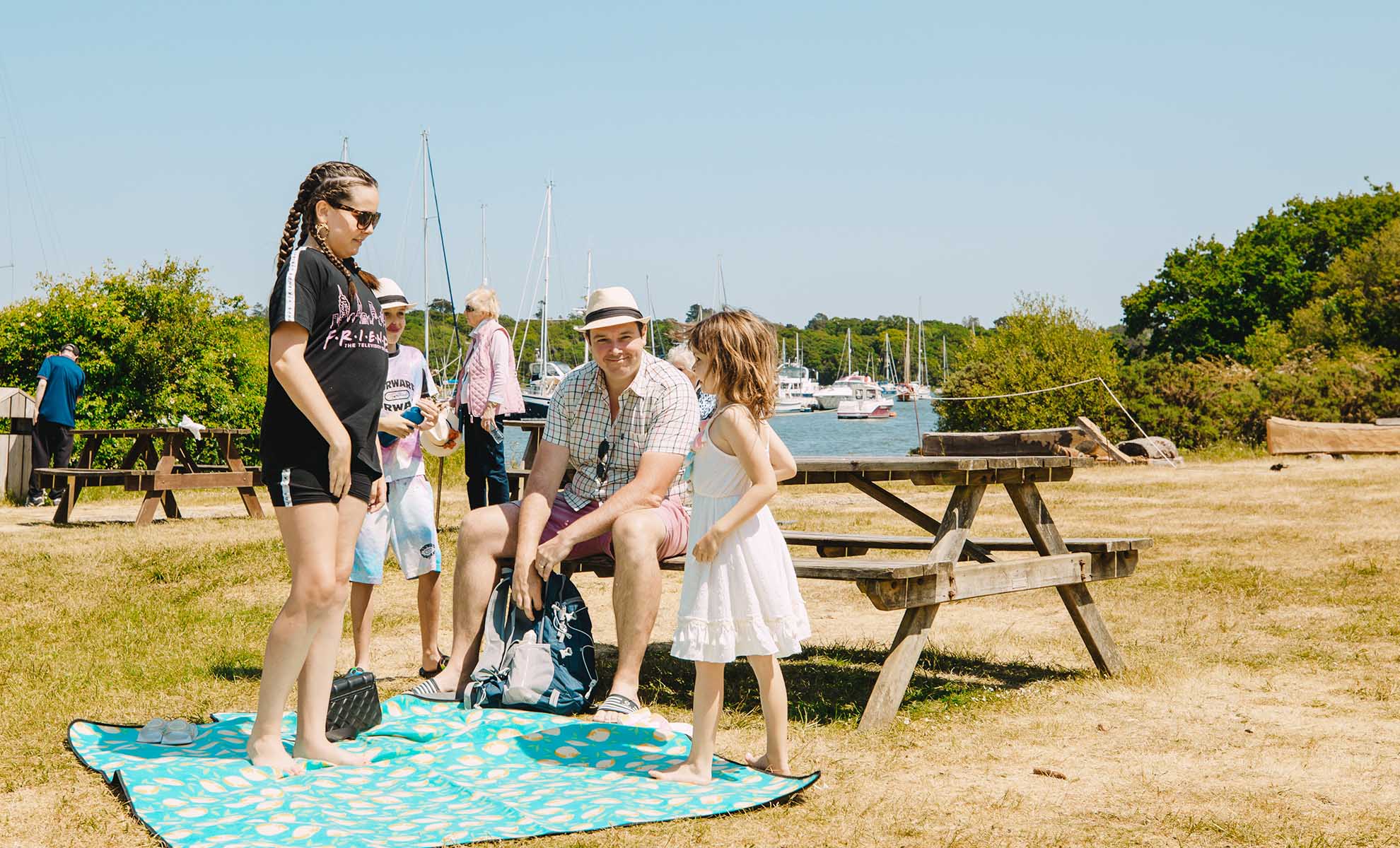 For kids
---
Bring the whole family for a day out at Buckler's Hard, with plenty to keep the children entertained.
Kids will love exploring the wide open spaces at Buckler's Hard and waving to the boats sailing on the Beaulieu River. But there's more to keep them entertained…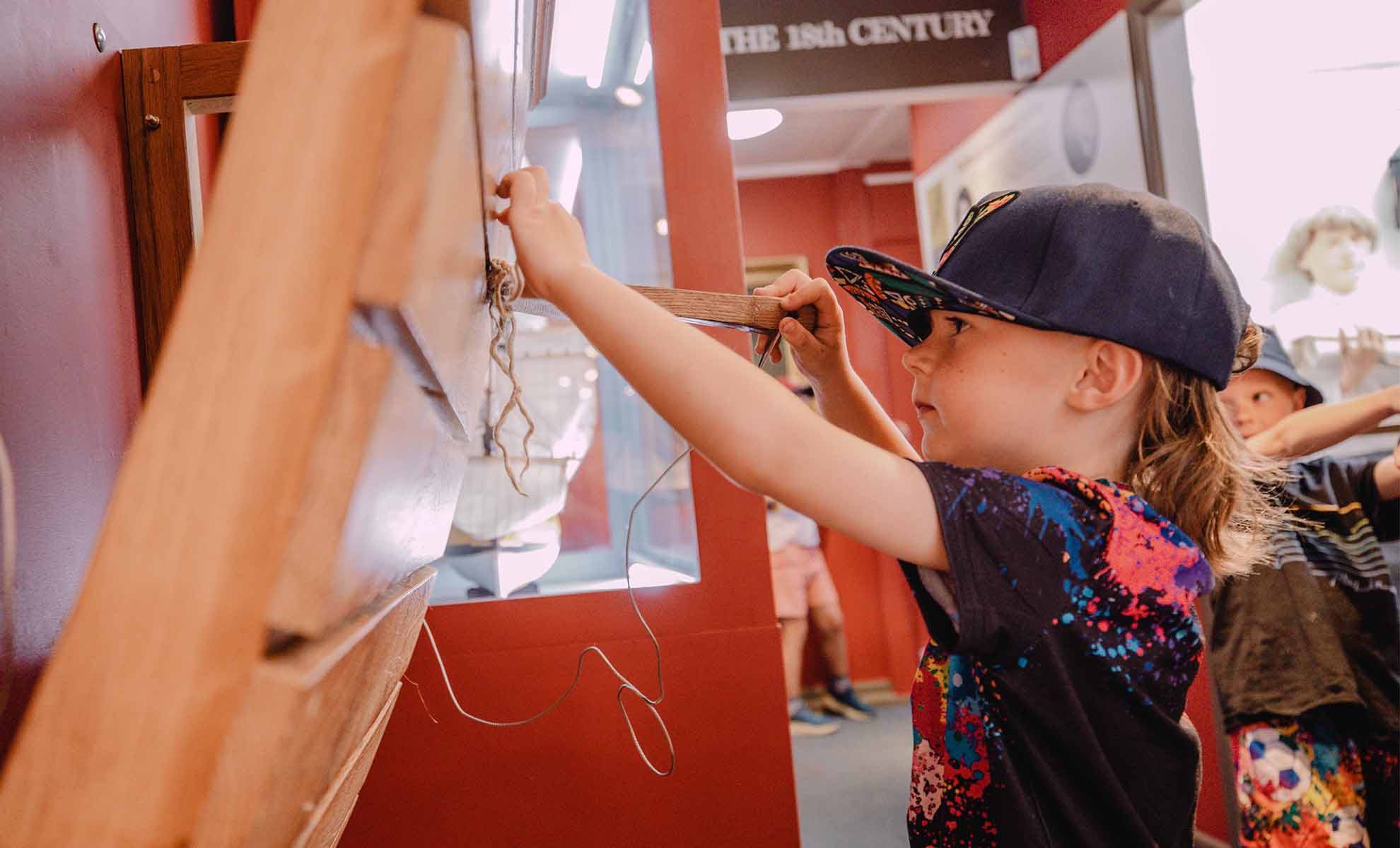 Get 'hands-on' in the Buckler's Hard museum
Have a go at caulking a seam, learn to tie a bowline and press a button to listen to a traditional sea shanty sung by sailors. Plus, pick up a quiz trail to join Buckle and Bailey, the shipyard cats, as they explore Buckler's Hard. Find out more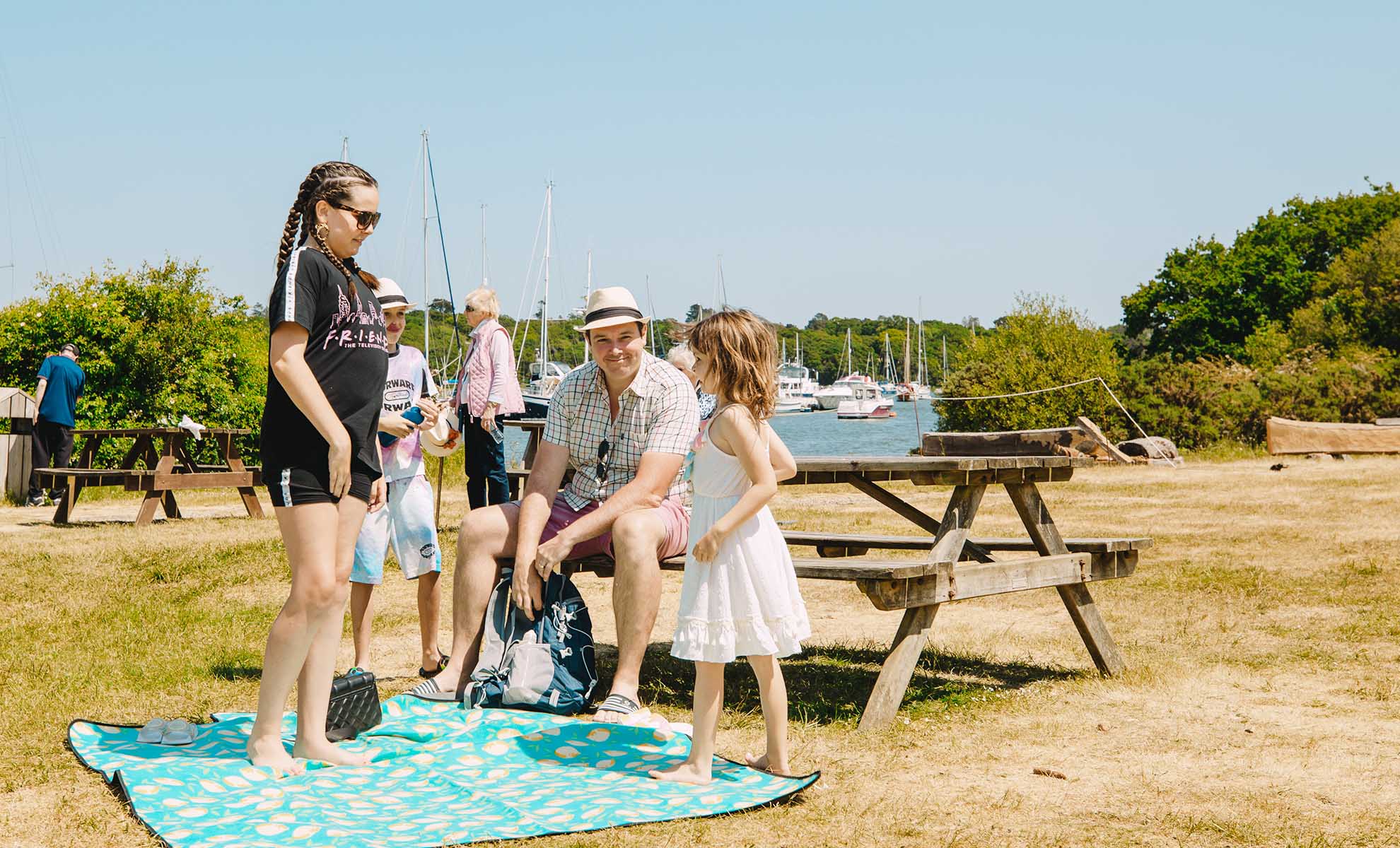 Go exploring!
Roll down a grassy hill, wave to passing boats, and explore the beautiful grounds of the village. There's plenty of space to burn off excess energy, or just sit and relax!
Itinerary: plan your day out
To help you make the most of your visit, we've put together a suggested itinerary to help you plan your day out at Buckler's Hard – including some extra hints and tips for our younger explorers.