Gipsy Moth returns to Buckler's Hard for 50th anniversary celebration
Gipsy Moth IV is to return to Buckler's Hard for the 50th anniversary of Sir Francis Chichester setting sail on the epic voyage to become the first person to single-handedly circumnavigate the globe.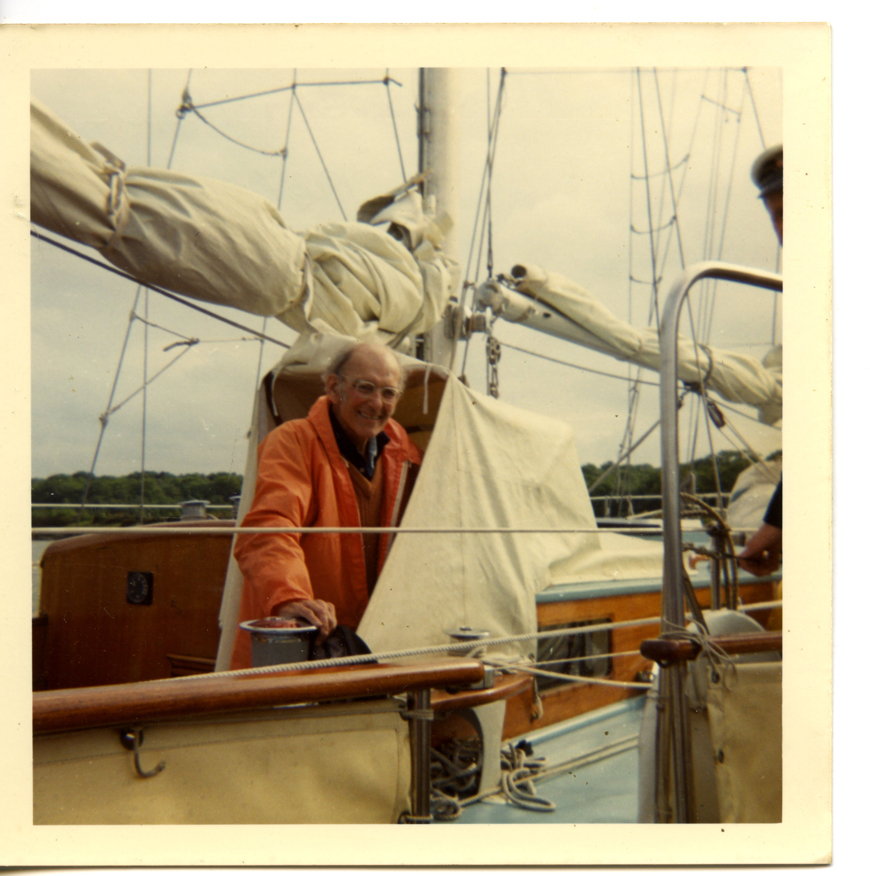 To mark his father's legendary journey, Giles Chichester will give a talk at an anniversary celebration at Buckler's Hard on Friday 12th August 2016. Giles will also present the Royal Yacht Squadron burgee, which flew on the famous yacht for the voyage, to the attraction's Maritime Museum*.
Some villagers still recall the preparations being made at Buckler's Hard for Sir Francis Chichester's departure on the Beaulieu River 50 years ago. Chris and Dave Martin, the sons of shopkeeper Rhoda Martin who helped with supplies for the nine-month adventure, will also return to Buckler's Hard for the special anniversary along with the Harbour Master of the day, Bill Grindey and Lord Montagu, who was only five-years-old when the voyage took place.
Lord Montagu said: "Sir Francis Chichester described the Beaulieu River as 'the most attractive and beautiful river I know' and had been a mooring holder here since the 1950s, long before planning his epic voyage. Before he set sail, local people played a vital role in preparations such as the rigging and food supplies, as well as providing support and waving him off on his long journey. So we felt it was only right to mark this special anniversary."
Sir Francis sailed from Buckler's Hard on August 12th 1966 for trials on the Solent before finally leaving Plymouth on August 27th. After 226 days at sea, with only one stop in Sydney, the 65-year-old sailor and former aviator finally returned to Buckler's Hard on September 17th the following year. He had travelled a staggering 29,630 miles in the 54ft ketch.
After her return, Gipsy Moth IV was initially preserved alongside Cutty Sark at Greenwich but, in need of restoration by the beginning of the century, was sold for £1 and a gin and tonic (Sir Francis Chichester's favourite tipple) to the UK Sailing Academy in Cowes. Camper & Nicholson, her original boat builder in Gosport, carried out the £400,000 refit before a further drama-packed round-the-world voyage was undertaken for educational purposes. When Gipsy Moth IV went up for sale again, it was bought by business partners Eileen Skinner and Rob Thompson, whose aim was to keep her in the UK and to inspire a new generation with visits on board.
Gipsy Moth IV will be moored at Buckler's Hard for on-board tours for visitors to the attraction between 10am and 5pm on Friday 12th and Saturday 13th August. The tours are available for an additional small donation to the Gipsy Moth Trust.
The Giles Chichester anniversary talk will take place at the Master Builder's Hotel at Buckler's Hard at 2.30pm on Friday 12th August. The talk is free for visitors to the attraction, for a small donation to the Gipsy Moth Trust.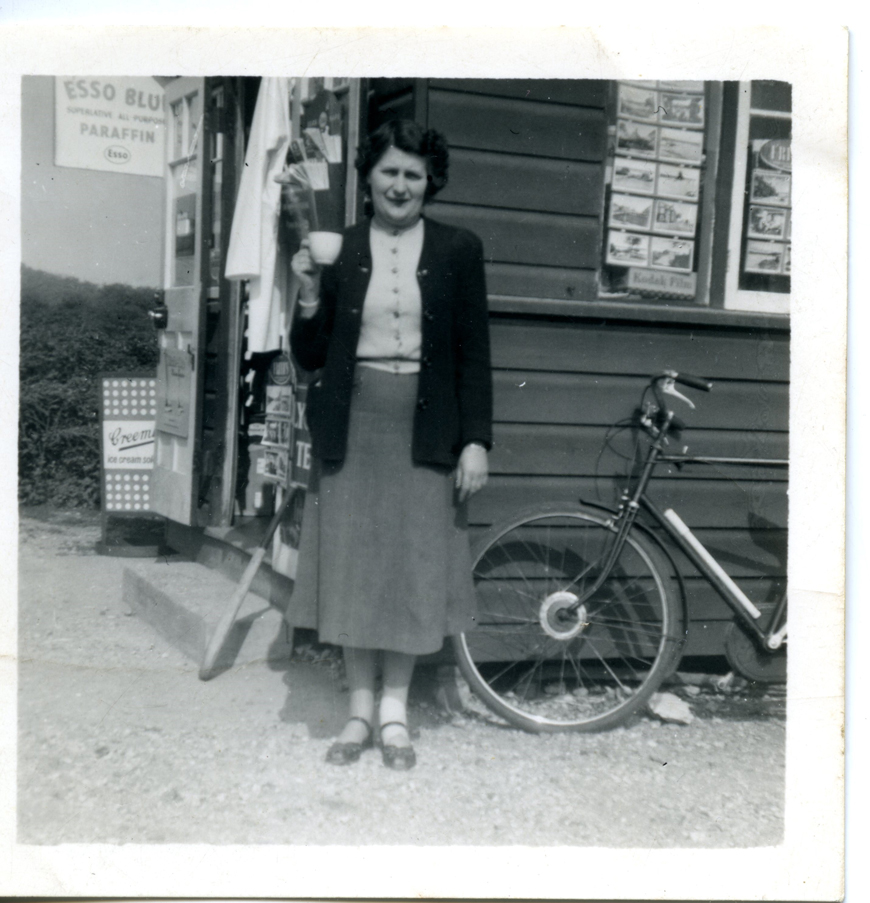 A record-breaking adventure
Sir Francis Chichester, the son of a clergyman, set a number of world firsts and records through his successful voyage. He was the first person to sail solo around the earth and the fastest circumnavigator with his record of nine months and one day, which was almost twice as fast as the previous record.
Weeks after his circumnavigation, Sir Francis was knighted for "individual achievement and sustained endeavour in the navigation and seamanship of small craft". For the ceremony, the Queen used the sword which had been used by her predecessor, Queen Elizabeth I, to knight the adventurer Sir Francis Drake who was the first Englishman to complete a circumnavigation with his crew. Sir Francis was also later honoured on a postage stamp, which showed him aboard Gipsy Moth IV and he still holds a special place in maritime history.
Asked why he undertook the journey, Sir Francis Chichester said simply: "Because it intensifies life."
Preserving eggs and de-eyeing hundreds of potatoes
To prepare for the voyage, Buckler's Hard shopkeeper Mrs Rhoda Martin's task was to preserve eggs by covering the shells with liquid paraffin and de-eyeing hundreds of potatoes to prevent them from sprouting.
In a transcript of an interview with Mrs Martin in 1991, she said: "He said to me 'Mrs Martin, I've got some eggs that you preserved for me that are good now but eggs I bought in Plymouth have gone bad'."
Asked how she preserved the eggs she replied: "Liquid paraffin, no Vaseline, all over the shells and he was a vegetarian too so it was very difficult."
She added: "He took tinned cake and tinned marmalade and tinned jams. I used to have to get these specially for him. And fruit . . . oranges and grapefruit he was very fond of and apples . . . only a limited quantity of those because they only keep so long. But the potatoes always amazed me because they all had to be de-eyed, you know, because they sprout so quickly in the dark, don't they. Chocolate he had to have, lime juice, baked beans, cheese, long life milk."
According to the provisions list he took 156 eggs and 30lbs of potatoes on the outward journey so this was no easy task for Mrs Martin at the time.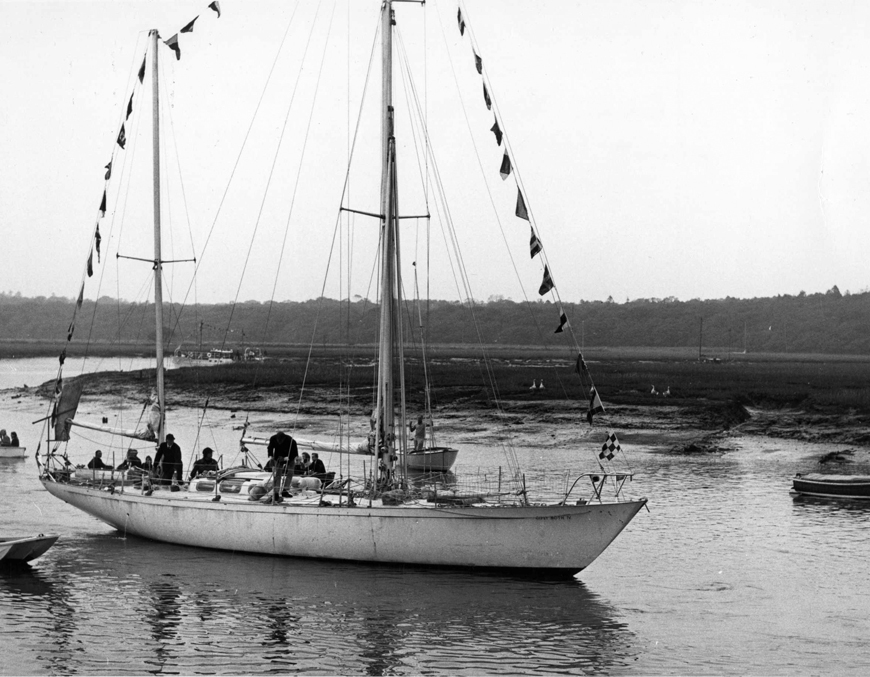 World cup final competes with last preparations
For Sir Francis Chichester's son, Giles Chichester, the World Cup final held more interest than his father's last-minute preparations.
Giles said: "The one thing I do remember, I am almost embarrassed to say, was watching the World Cup final in Mrs Martin's upstairs room. The preparations were somewhat stressed because of the last-minute alterations to the ballast in the keel and the anxieties over finding extra finance due to Campers' costs running over budget and Tony Dulverton understandably drawing a line on his contribution."
This is how David Martin, son of shopkeeper Rhoda, recalls the time: "I do remember vividly the day when Francis (as he was then) visited my father and I as we were getting the then new Garage & Marine premises at Buckler's Hard decorated. It was World Cup final day with England v Germany and we were all seated on crates watching it on a portable TV in the showroom. It was quite an exciting day as you may be aware, so not a lot of decorating was done that day!"
Hear the whole story
For the full facts and artefacts from the dramatic Gipsy Moth IV voyage story – which included several floodings, a capsizing and a broken self-steering mechanism – visit the special display in the Maritime Museum at Buckler's Hard. The museum is open from 10am to 5pm daily as part of general admission to the Buckler's Hard attraction.
Join the Buckler's Hard newsletter
For all the latest offers & happenings here...