The south's most picturesque pop-up art gallery
The Local Art Scene will be showcasing work by local artists at Buckler's Hard this August.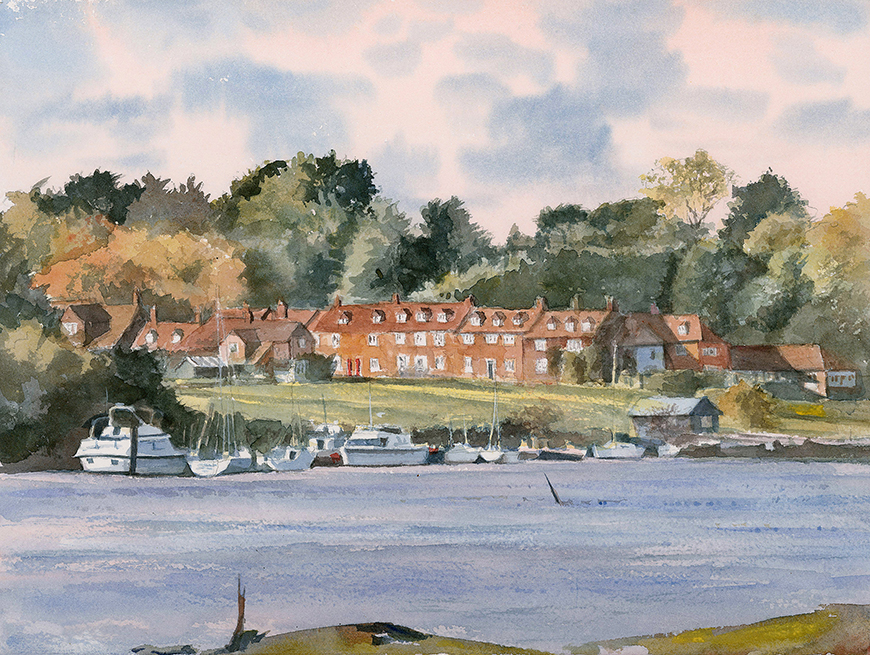 Art by the River will be open to Buckler's Hard visitors each weekend during August, to coincide with Hampshire's Open Studio event.
The exhibition will be sited at the Shipwrights' Workshop on the water's edge at the attraction. The event will offer visitors an opportunity to celebrate the wealth of local art in the area including; landscapes, marine, wildlife and abstracts, all hanging with the stunning backdrop of the Beaulieu River.
Exhibiting artists will change each week to give all new and emerging artists the opportunity to showcase their work at this unique pop-up art exhibition. The line-up will include*: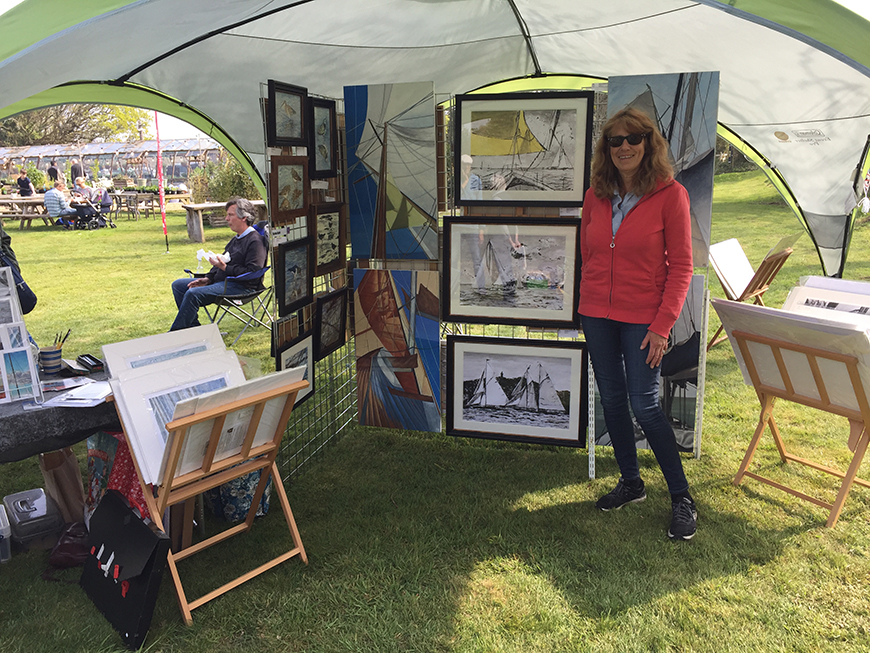 August 17 & 18 – Participating artists include watercolour artist Sally Hamilton, famed for her local art scenes of the New Forest and surrounding areas, Trina Hart, Julia Heissig and Tina Adams who will be exhibiting a mix of contemporary work, all expressing their own style.
August 24, 25 & 26 – Participating artists include Marion Royle, who was one of the artists in residence at the SPUD Observatory when it was on tour at Buckler's Hard in 2017. Marion will be exhibiting marine and wildlife paintings. Tony Francis will be showing a dynamic and vibrant collection of impressionistic landscapes works, plus engage with local art tutor Helen Talbot and help to create a frieze of Buckler's Hard using a variety of drawing media. Helen's exhibited work is a mixture of landscapes and life studies.
August 31 & September 1 – Participating artists include Sandy Barker-Williams, who works to a large scale with her brightly coloured and dramatic abstract paintings. Paul J Best will be exhibiting landscapes, seascapes and townscapes which use texture and depth to express a sense of space, and artist Vivien Verey is influenced by ancient coastlines and geography of the British Isles, which she uses to bring a dynamic selection of abstract paintings.
If you are an artist and would like to participate in this event, limited space is still available. Contact The Local Art Scene on 01590 689755 for details.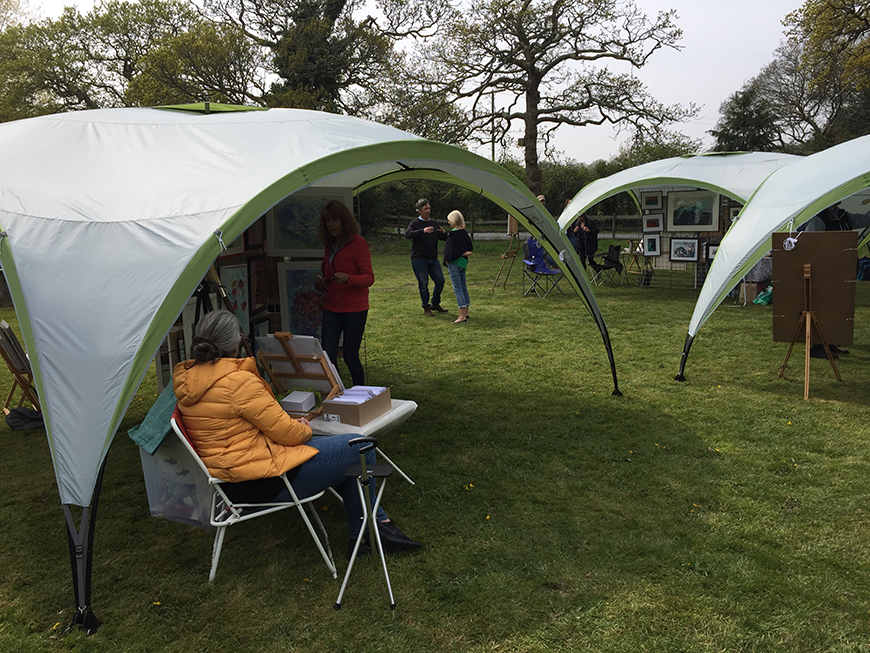 Proprietor Trevor Hart said: "We are delighted to be working with the Buckler's Hard team and are grateful for being able to use this beautiful building. The setting and backdrop of this historic village in the heart of the New Forest has allowed us to bring together a variety of local talent at this stunning focal point for art in the community."
Buckler's Hard provides a picturesque location for the art exhibition and Art by the River will be included as part of a visit to the attraction, with the standard admission ticket.
For the latest updates about Art by the River and its visiting artists click here .
* Please note that the line-up may be subject to change and the event is weather dependent.
Join the Buckler's Hard newsletter
For all the latest offers & happenings here...