Soldiers & Skirmishes: 18th century weekend
---
Boom! Join us for an action-packed weekend on 22 – 23 August as costumed re-enactors recreate skirmishes of the Seven Years War, a global conflict which involved Buckler's Hard-built ship HMS Kennington.
Unfortunately due to the Covid-19 pandemic, this event has been postponed. We will confirm the new dates once they have been confirmed.
See French and British forces, played by the 35th Foot, 60th Foot & 68th Foot living history groups, clash as they would have done following the landing of HMS Kennington at the pivotal Siege of Louisbourg in 1758, then visit their camp to get a taste of life in the 18th century army.
Join us for demonstrations and activities throughout the day, including a chance to get up-close to period weapons and 18th century artefacts. Kids will even have the chance to join the soldiers for a fun drill!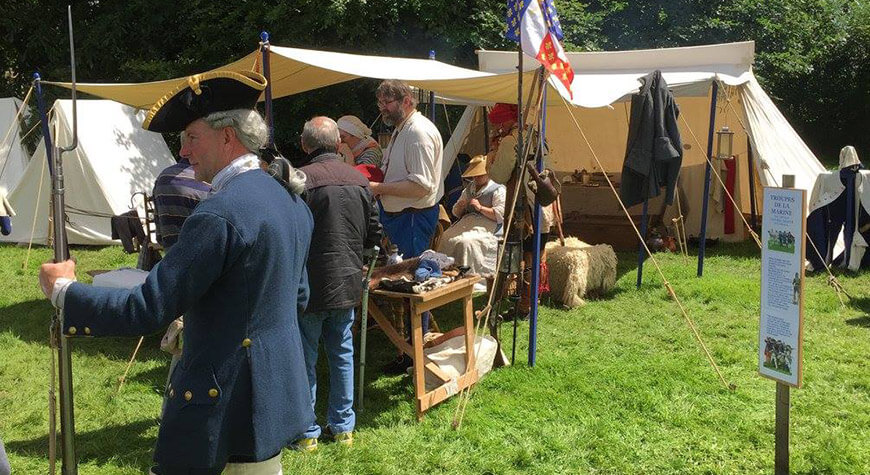 Camp life
Explore the period-perfect camp to find out about life in the armed forces in the 18th century and see demonstrations of traditional skills.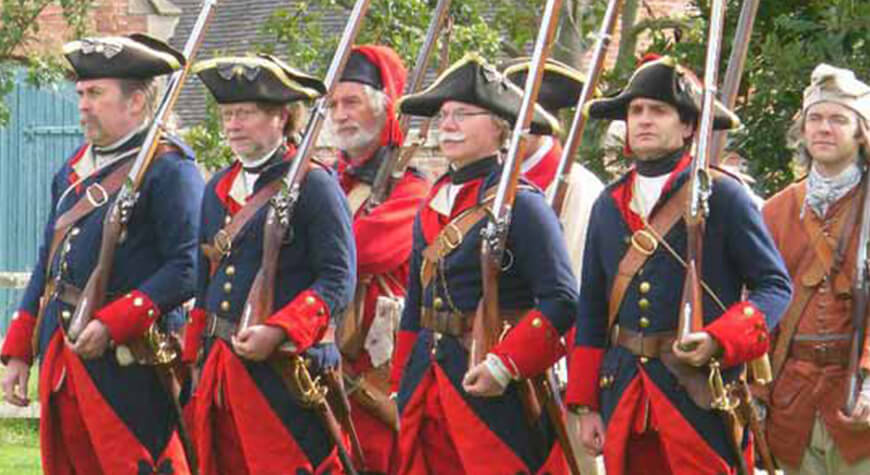 Drills
Watch the uniformed soldiers perform military drills. Kids will even have the chance to have a go!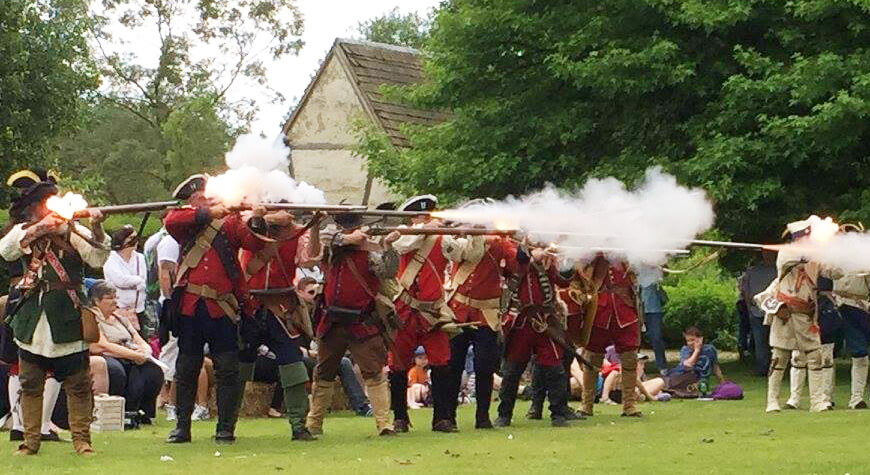 Show & tell
At 12pm meet the soldiers, learn about their uniform & equipment, and find out what it's like to be on a firing line!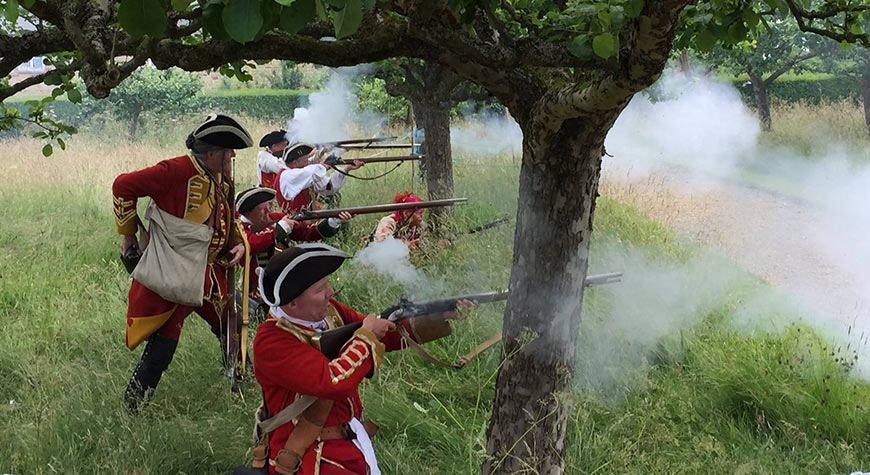 Skirmish battle
At 2:30pm see the French and British engage in dramatic combat on the banks of the Beaulieu River.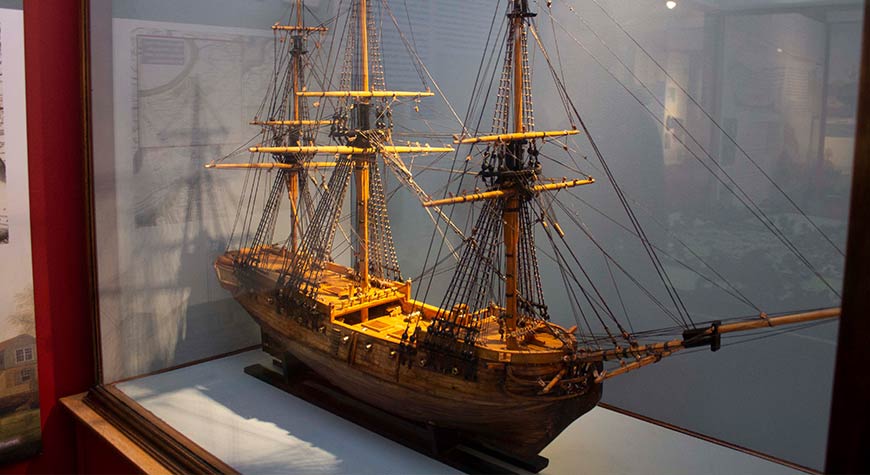 See a scale model of HMS Kennington
Visit the Maritime Museum to see a scale model of HMS Kennington, the Buckler's Hard-built ship that landed at the Siege of Louisbourg.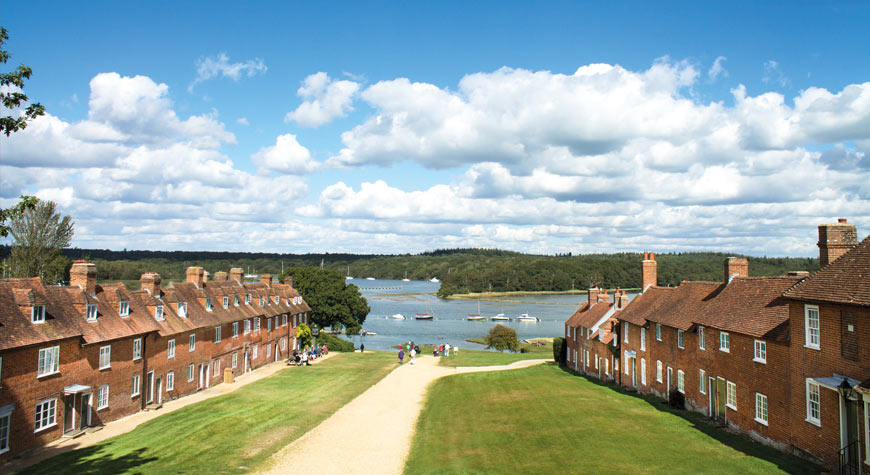 Explore Buckler's Hard
In the 18th century Buckler's Hard was a thriving shipbuilding village. Your ticket includes entry to the Maritime Museum, historic shipwright's cottage and all-day car parking.
GET A TASTE OF THE ACTION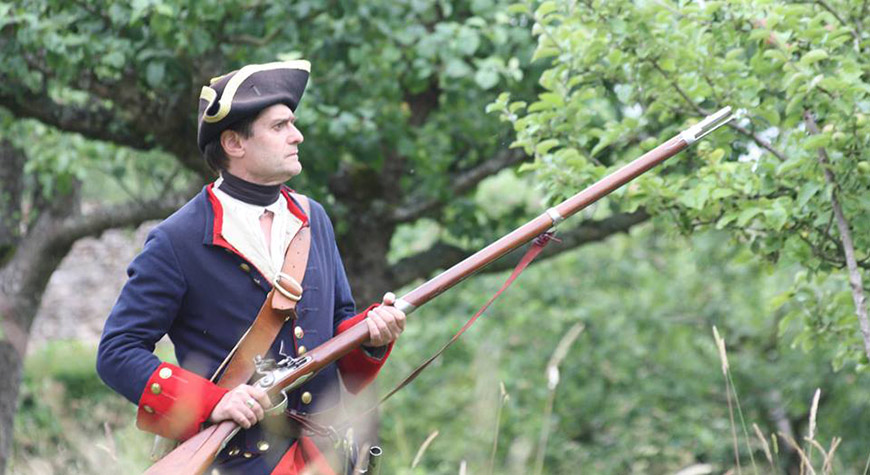 Tickets & prices
Entry to Soldiers & Skirmishes is included in your admission ticket to Buckler's Hard. Buy your tickets online at least one day in advance to save.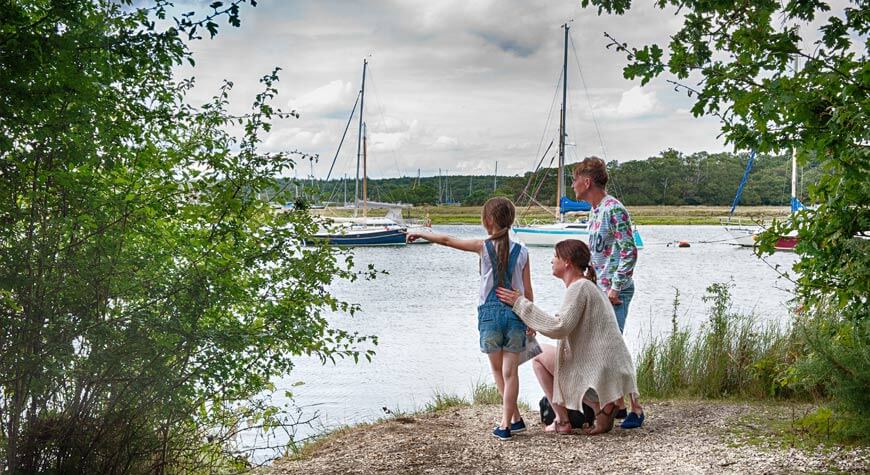 Stay in touch
For updates on this event and others like it, join our mailing list to receive our e-newsletters.
Share snaps of your visit on our Facebook page. We love seeing them!