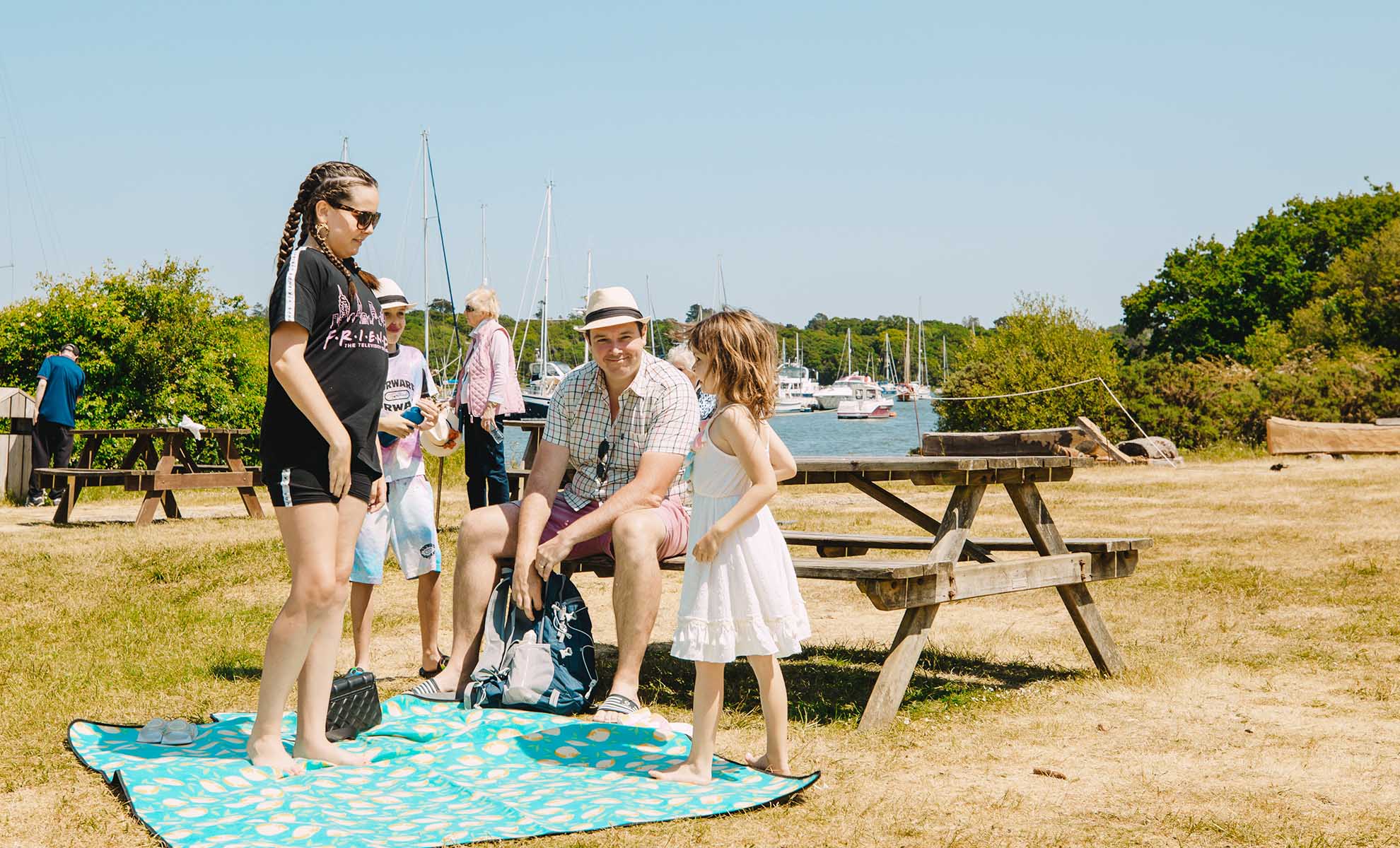 Frequently asked questions
---
We've answered your most frequently asked questions to help you plan your group visit to Buckler's Hard.
BOOKING
Group rates apply to a minimum of 15 paying visitors.
Yes, we prefer that group visits are pre-booked.
Payment is required on the day by the group leader. No deposit is needed.
YOUR VISIT
We are open daily from 10am (except Christmas Day). We close at 4.30pm during the winter months and 5.00pm during the summer months.
The coach park is located on the left as you drive into the Buckler's Hard entrance.
The group leader should report to the admissions desk.
Yes, we offer a free hot drink and slice of cake for coach drivers in the Captain's Cabin Tea Rooms.
Yes, picnic tables are provided on the banks of the Beaulieu River.
Although we are constantly working to improve access to Buckler's Hard for disabled visitors, this 18th century naval village is, due to its historic nature, not easy for wheelchair access. The site has remained largely unchanged for centuries and most of the paths are gravelled, while there are some steep slopes and narrow doorways. Ramps are provided into the entrance, tearoom and lower level of the Maritime Museum, with level floor access into St Mary's Chapel. A fully accessible toilet is provided. While we welcome disabled visitors on board the River Cruise, for safe access, a degree of mobility is needed. Adults who use a wheelchair must be able to walk a few steps to access the vessel, due to the design of the jetty. Each wheelchair must be accompanied by an attendant to assist the disabled visitor in the event of an emergency on board. Please read our Accessibility section for more details.